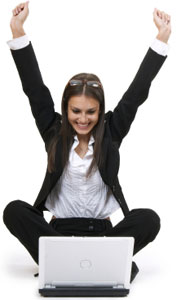 Excellent Web Page Design!, Inc., located in Sarasota Florida, provides web solutions using jQuery, Ajax and ColdFusion programming. Founded in 1999, the company philosophy is to provide excellent service to customers by providing them with honest assessments of and solutions for their business needs for Internet and business applications.
With my extensive background as a systems analyst, programmer, and IT Manager, I can provide excellent web based business solutions and web sites for my valued clients. With 37 years experience working in industries ranging from retail to major automobile manufacturers, I know business solutions! See my resume for more details or see my LinkedIn Profile.
Why choose a smaller firm over a large one? Personalized and attentive service, that's why. You'll get exactly what you need for a great price and know who you're working with.
Contact me to find out what I can do for your business. You'll be glad you did!